Services
Business Travel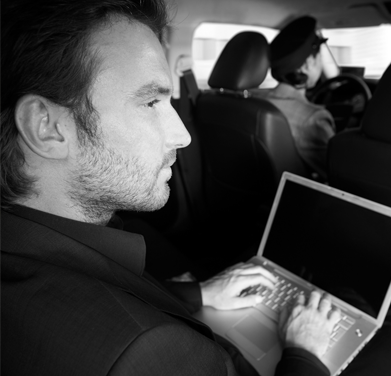 Our Business Travel Service is used by Northern Virginia's leading managers and business executives. Factors such as convenience, comfort and safety are the main reasons our loyal clients continuously choose our service. We give our clients the support they need during their working day and transport them effortlessly to key business events.
At Alexandria Yellow Cab we have put together a winning team that includes, drivers, customer care specialists, dispatchers, reservationists and event planners. All our drivers are fully licensed and trained professionals who always provide the most courteous service. We are ready to jump hoops to ensure our client satisfaction. When you make a reservation our team works diligently to ensure everything goes per plan and that every detail is double checked. We do not leave anything to chance. We have the experience of dealing with tight schedules and packed itineraries always getting our clients to where they need to be, when they need to be. Over more than half a century Alexandria Yellow Cab has been contributing and sharing the success of our business clients. We are often told by our clients that our service is of immense importance for their business.
We invite you to contact our friendly staff and create an account with us and experience additional benefits and numerous advantages. Our team can assist you with all your questions and ensure you always get the most adequate service and a comfortable ride.